Tour de Lance

Wednesday, 11 Dec 2002
written by Sterling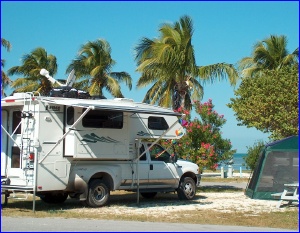 Welcome to our home! We thought you might be interested in having a look around, seeing where we live. I was requested to post pictures by my cousin Brenda, who was just up the road from our camper a few weeks ago but didn't actually get to see it. It then occurred to me that other people might enjoying seeing our "wheel estate" as well, so I decided to present it as a tour. If you haven't been following my notes, you might also want to check out my overview of our house-on-wheels.
Which reminds me, this section of the website actually has a soundtrack! If you have an MP3 plug-in (or other player), click here to download it, and you can listen while you're on the tour. Thanks to my buddy Dave Smith for putting us onto this tune.
So anyway, here's the plan: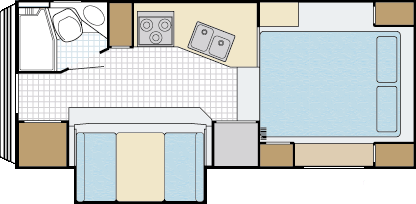 (not shown: Server Room)
| | |
| --- | --- |
| You can click on various sections of it to go directly there, or just follow along on the tour. Let's get started! | Start: Overview / Slideout » |
---
Do you know someone who would enjoy this article? Click to e-mail it to them!